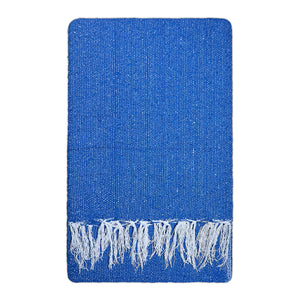 Our Expedition Throws are handwoven from 100% recycled, non-virgin fibers by artisans in Central America, and hand-finished in the US. This means each throw prevents 3-4 lbs of used and discarded textiles from entering landfills or the ocean.



Each throw is made with a blend of approximately 50% non-virgin wool, 10% recycled cotton, and 40% recycled polyester. These are fibers taken from used or discarded textiles meaning no virgin fibers are used and we can avoid the wasteful processing that is associated with virgin fibers. This blend will handle most conditions with ease.



These throws are handwoven in small batches, so please note that color and pattern may vary slightly. We may occasionally sell out of certain patterns and may need some time to stock up on inventory, but we will restock as quickly as possible.